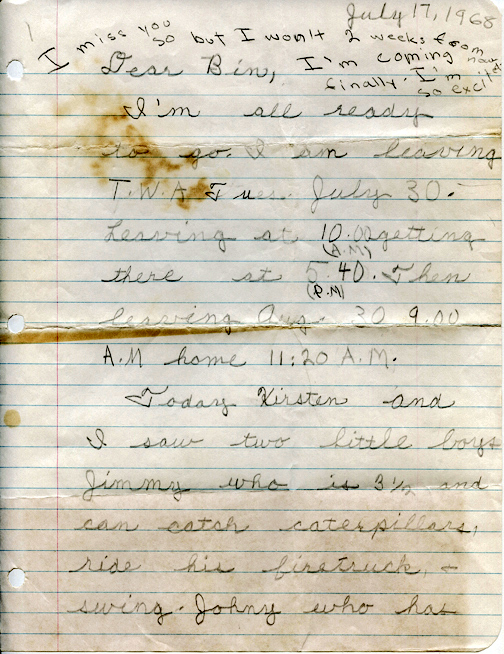 Binney + Adonis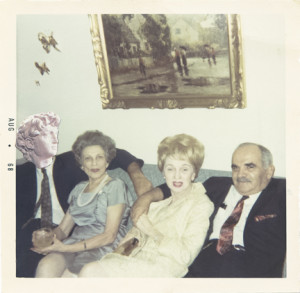 Golden butterflies flutter above Binney,
shimmering in sequins and pearls,
like Queen Ozma with gray hair
lacquered in hairspray, red lipstick
and rouge, fingernail claws painted
red, V's for victory since WWII. Adonis
wraps his arm around her shoulders.
Widowed for decades, she needs
a young god. I pasted his head
over her cousin Sig.
August,1968 is printed on the border.
Her arms look smaller than I remember.
She used to let me flip-flap the loose skin.
During our one month in D.C.
she took me to see giant statues
of Presidents, and a 130 foot long dinosaur.
We trapped crabs in the country
with friends who sipped sweet sherry
while playing canasta; we floated